MDDr. Ema Chovancová – chief physician focusing on conservative, restorative dentistry and prosthetics.
MUDr. Ivan Zolárek – dental surgeon specializing in periodontology, dental surgery and implants
BC. Jana Bartošová – dental hygienist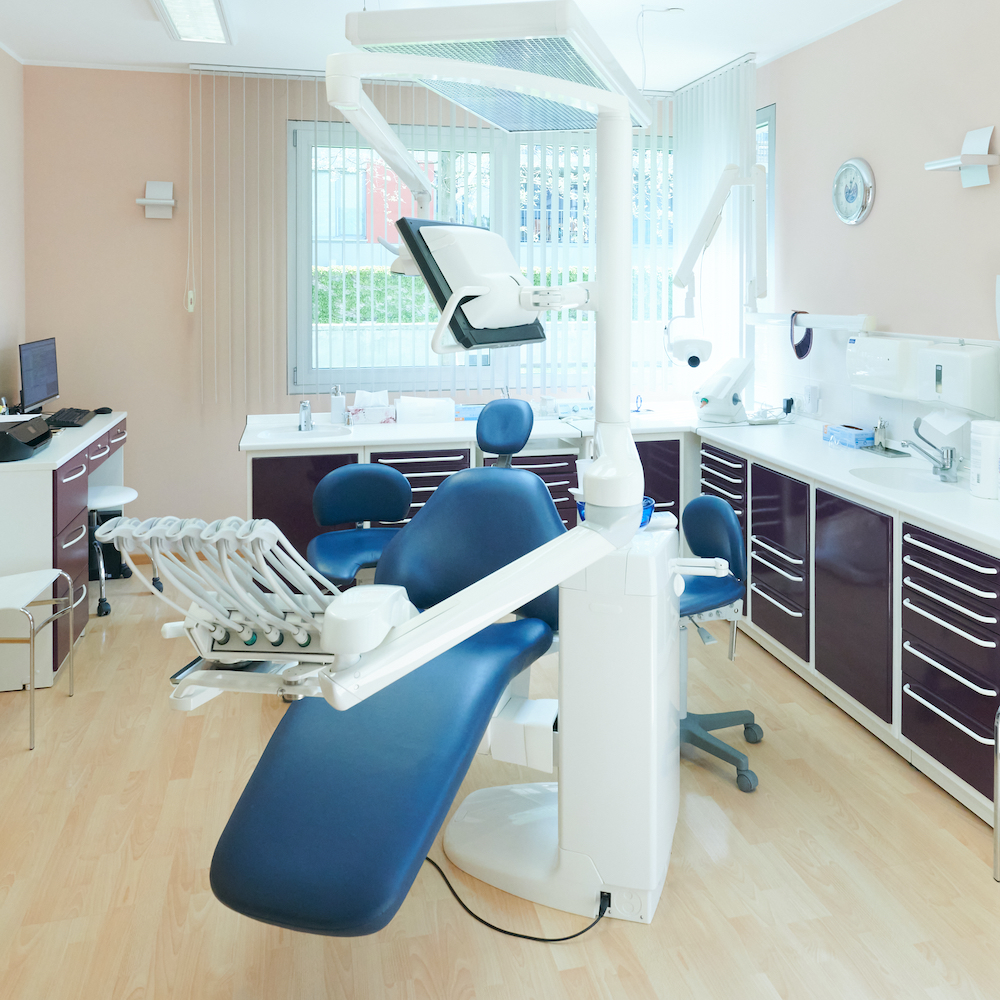 The name DentVita is not just a random name. In Italian it means "life" and that's exactly what we are. Dentistry is not just a job for us but it is a part of our lives.
Our dental office, which holds the Swiss Dental Care certification, has been located in the heart of Vinohrady for more than 20 years. During that time, we have treated hundreds of patients and we will continue this tradition under the new guidance of young and experienced doctors who are fulfilling their lifelong dream.
Monday – Friday: 08:00 to 16:00
Dental office: building G – ground floor
Parking: place 244 – 245
Approximate price list of dental procedures
Before we determine the exact price of the dental procedure it is necessary to perform an initial examination of the teeth of each patient.
General services
First time complex examination – 1500 CZK
Consultations – 600 CZK
Intraoral x-ray – 250 CZK
Local anesthesia – from 250 CZK
Composite filling according to the range – from 1880 CZK
Fee for an unexcused appointment – 600 CZK
Dental hygiene and teeth whitening
Dental hygiene – 1200 – 1500 CZK
Depigmentation Air flow – 800 CZK
Phillips ZOOM – Office teeth whitening – 6950 CZK
Home teeth whitening –  4950 CZK
Combined bleaching – office + home – 9900 CZK
Endodontics
Endodontic treatment of root canals – first phase – one root canal – 1400 CZK
Each additional root canal – 1100 CZK
Filling of root canals – second phase – one root canal – 1200 CZK
Each additional root canal – 990 CZK
Reendodontic treatment – one root cannal – from 1500 CZK
Prosthetics
All-ceramic crown – 9500 CZK
Metal-ceramic crown – 8000 CZK
Temporary crown – from 700 CZK
Implant crown – from CZK 14,000
Aesthetic ceramic veneer – 10 000 CZK
FRC post – 900 CZK
Partial removable denture – from 5500 CZK
Partial removable flexite / deflex denture – from CZK 8,500
Surgery and implantology
Simple tooth extraction – 1200 CZK
Surgical extraction of the wisdom tooth – 3000 CZK
Camlog dental implant – CZK 18,500
Alpha Bio dental implant – CZK 14,500
""In one word, AMAZING! I had a crown made with Dr. Chovancová and I am very satisfied with her work. I admire her maximum precision at work and a pleasant demeanor."
Dr. Chovancová is great, the examination was absolutely fine and I am satisfied with the overall approach. I definitely recommend her!"

"I can only recommend Dr. Ivan Zolárek. He will explain everything, the procedure is always painless. A pleasant homely environment and a very nice nurse. :)"

Our work ne interventions